CryoKING Aims to Update Your Biobanking Management
CryoKING, a brand by Biologix, offers complete biobanking solutions and services for international hospitals, universities, and research institutes. Recent years, Biologix has been increasing the input on CryoKING complete biobanking solutions, and, CryoKING has enriched its biobanking services and supplies. Now, CryoKING has become a leader in biobanking solutions. With professional designs, advanced techniques, safe and efficient management, CryoKING covers every phase of biobanking and offers complete and one-stop service for biobanking.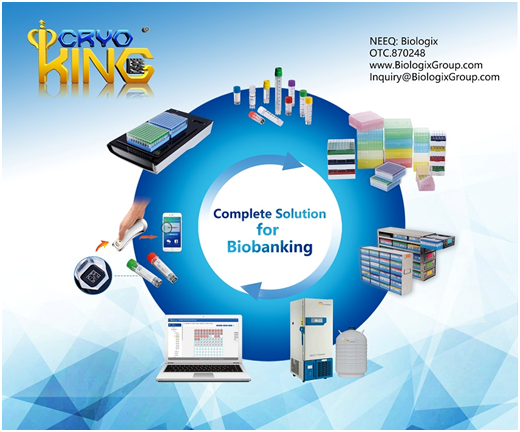 1. Biobanking designs on different biobanking scales
Biobank construction is comprehensive and systemic engineering which demands for high specialty of the subject, normative and practical operation of the standard. CryoKING has a professional team in fields of life science, automation and software developing. In order to offer safe, professional and scientific biobank construction plan. CryoKING Biobanking designs are conducted according to international relevant standards.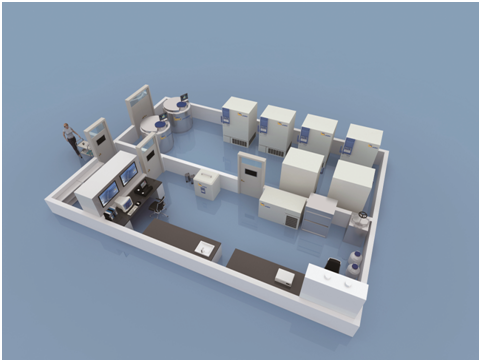 2. Biobanking supplies
With the rapid growth of life science and medicine, millions of samples are needed to be stored and handled safely and efficiently. CryoKING offers various information-based biobanking supplies which can be used in different cryogenic conditions, including multi-coding cryogenic vials, cryogenic boxes with barcodes and numbers, corrosion-resistant stainless steel or aluminum cryogenic racks.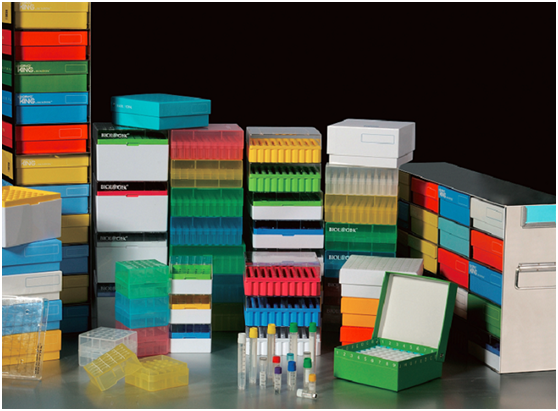 3. Low temperature storage system
Due to the global information, big data, biobank andprecision medicine are recognized by all countries. In the future, the samples to be stored will increase geometrically. Therefore, the safe storage and efficient management become urgent for general users. CryoKING offers kinds of freezers, refrigerators and liquid nitrogen tanks. Advanced intelligent temperature controller, energy-saving refrigeration, precious and intelligent monitor for core data.

4. Biobanking intelligent identification system
With the rapid growth of biobank, many scientific researchers need to rapidly and efficiently identify, store and track sample data. CryoKING inteliigent biobanking identification system is your best choice. After years of development, CryoKING identification instruments now include handheld scanners (for individual vial) and laptop scanners (for entire box of vials), and integrate the optical and infrared techniques. It features intensivism and modularization.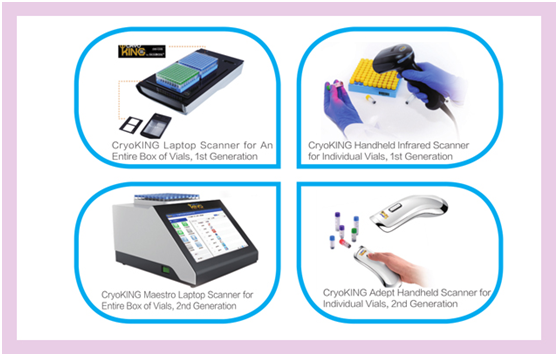 5. CryoKING Crown Biobanking Management Software
Low level of management efficiency and data security, tedious operation and other problems often happen in the biobanking management. In order to avoid these defects, CryoKING, combined with the most advanced technical research, has developed this safe, efficient and advanced biobanking management software. CryoKING Crown Biobanking Management Software, based on Cloud service, is designed for life science researchers to management samples effectively. It can track and manage samples and data with security and stability.

6. Consultation, services and training
CryoKING is concentrated on biobanking services with professional techniques, practice and complete biobanking system. Our skilled technicians will give you the comprehensive biaobanking support.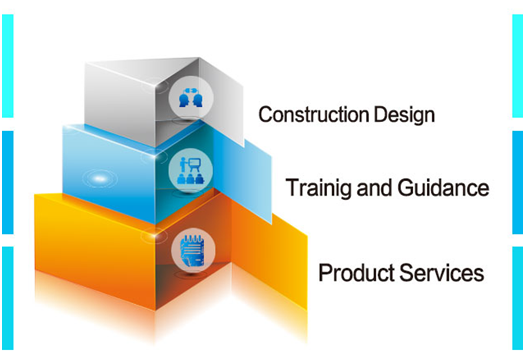 "Contribute to life sciences constantly, Serve human health" is the object of Biologix. Biologix has been increasing inputs on CryoKING complete biobanking solutions and services. Recent years, Biologix has achieved significant progress in the biobanking field. Bioloigix will assist medical and research institutes to gain significant research results in life science!